Trim-AX™ Heavy Duty Dual Bladed Chopper

View the Trim-Ax™ Chopper in action!

Click to view the Fox TrimAway® System and Trim-Ax™ Chopper in action!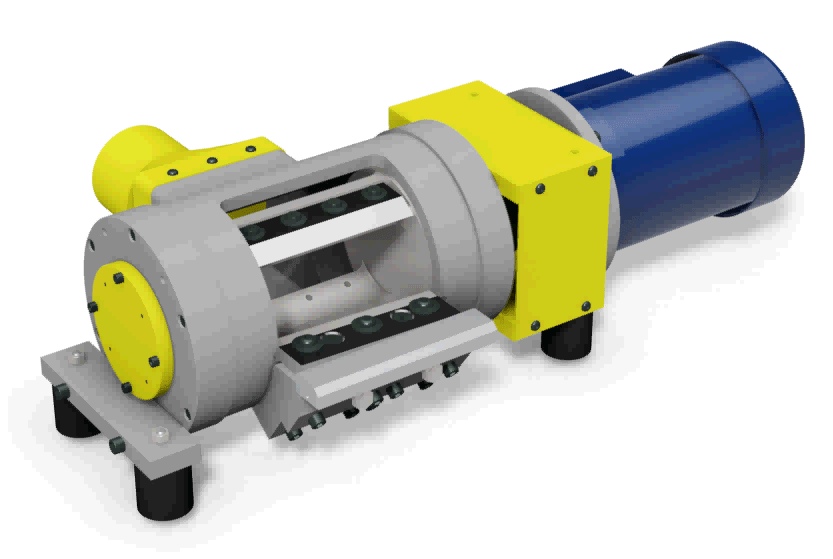 Internal view, shown without guards and transition connectors

Trim-AX™ Heavy Duty Chopper


CAC's Trim-AX heavy duty chopper utilizes a superior design to chop extemely light to very thick and heavy materials. Trim-AX is precision engineered with dual bearing support between rotor and each bearing housing. It's all steel construction is manufactured using precision CNC machining centers to ensure very tight tolerances between rotating blade and bed knife. Vibration, noise and maintenance is all kept to minimum due to superior engineering, design and manufacturing practices of Trim-AX choppers.

Specifically designed to fit CAC's FOX TrimAway® and FOX Runner® pneumatic waste removal systems, Trim-AX choppers offer seamless integration with CAC's line of pneumatic waste removal systems. Trim-AX may also be integrated into existing commercially available and "homemade" systems.

Using the Trim-AX allows an air conveyor system to work over longer distances. In addition using the Trim-AX makes waste handling more efficient and chopped trim takes less space in collection bins.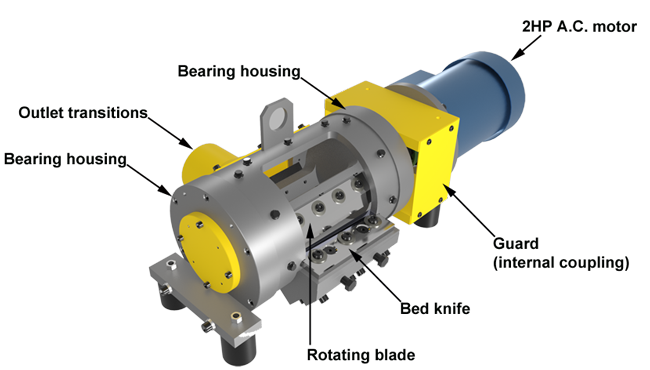 Trim-AX™ chopper, internal view

Design Features:
Two bladed design supplies approximately 3,450 chops per minute with a 1,725 RPM motor
Exceptionally stable with dual bearing support at each bearing housing and exceptionally heavy duty construction
Works well with FOX TrimAway®, FOX Runner®, other commercially available and customer supplied pneumatic conveying systems
Chopped edge trim is much easier to convey than continuous length edge trim, allowing for very long (200+ feet) pneumatic conveying lengths.
Chopped edge trim takes up less space in collection methods. Waste handling and emptying of collection methods will decrease with chopped edge trim.
2 Horsepower, standard
Built to last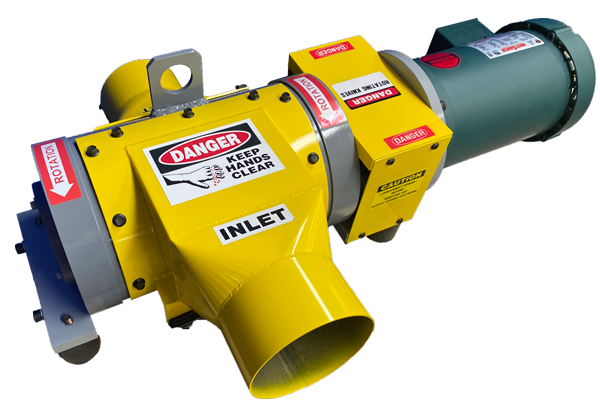 Applications:
Thin to thick films
Light to heavy paper
Foils
Nonwovens
Carpet
Heavy plastics