WINertia™ Lightweight Idler Rolls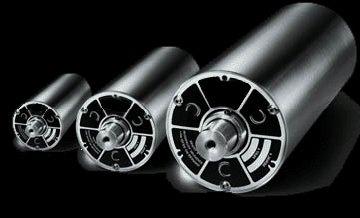 Our idler rolls feature WINertia™ engineered profile aluminum tubing which is specifically designed and engineered for idlers used in the converting industry.

Standard WINertia™ lightweight aluminum idler rolls provide 30% less rotational inertia than standard aluminum idlers. An adaptable idler known for effortless installation, strength, and high performance. WINertia™ dead shaft idlers are the most cost-effective resolution when a free spinning roll is needed.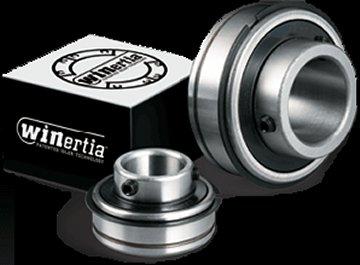 Idler rolls feature:
Standard outside diameters of 3", 4", 5", 6", and 8".
Special diameters upon request.
Face widths up to 140".
Standard roll finish is 30Ra.
Various roll coatings/coverings are available in rubber, Teflon, plasma, anodize, chrome, and nickel.
Grooved roll face available in standard and custom machined profiles.
Low friction bearings.
Available in dead shaft (center shaft fixed) or live shaft (journals rotate with roll face) construction.
Dynamically balanced.
Roll faces are machined to maximize concentricity.
Optional mounting blocks and bearings are available.
Benefits of WINertia™:
Lower weight.
Allows better position support bearings or supply dual bearing supports to minimize roll face deflection.
Unique 3D balancing contributes to better performance.
Synthetic fluoropolymer lubricant minimizes drag and extends life.
Fiberglass reinforced nylon cages maximizes free spin and quiets operation.
Shields and non-contact seals avoid contamination.
52100 vacuum degassed steel alloy adds durabililty and extends life.
Honed raceways maximize free spin and extends life.
Results include:
Faster, smoother operation than can be achieved with conventional aluminum tubing.
Low friction bearings improve web handling, maximizes web traction with the idler roll face.
Maximum concentricity.
10-30% less rotational inertia and momentum.