Nip Type Anti-wrinkle

Nip Type (each edge of the web) Spreader Roll Description:
Nip type spreader rolls are normally short face rolls (less than 12" face) and small diameter (less than 3" diameter). These rolls are supplied in a left and right hand set. Each set consists of 2 rolls pre-loaded so each roll face is pressed together; these roll faces must be parallel with each other. Each roll set is very similar in design to other nip rolls used in converting (such as drive nips). One of the rolls in each set must be rubber covered (for traction); sometimes both rolls in the set are rubber covered.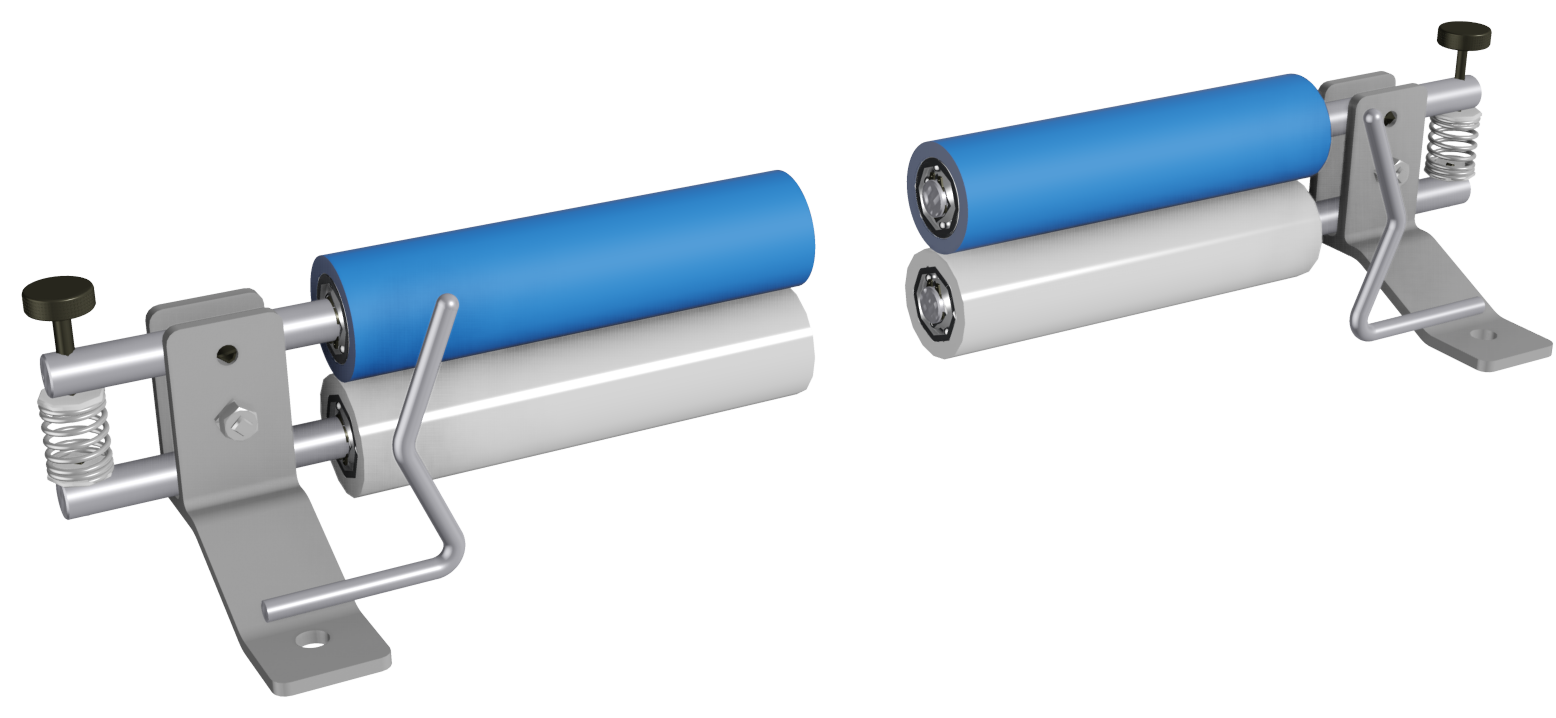 Theory of operation:
The left and right side nip sets are mounted to the machine frame and each edge of the web is fed through the nip rolls. The left and right side nip roll sets are then angled away from each other, facing in the downstream direction. Because of the web handling principal, that a web will seek to align itself perpendicular to a roll, in its entry span to that roll, each web edge will seek to be perpendicular to each nip roll set. This type of spreader roll is extremely aggressive.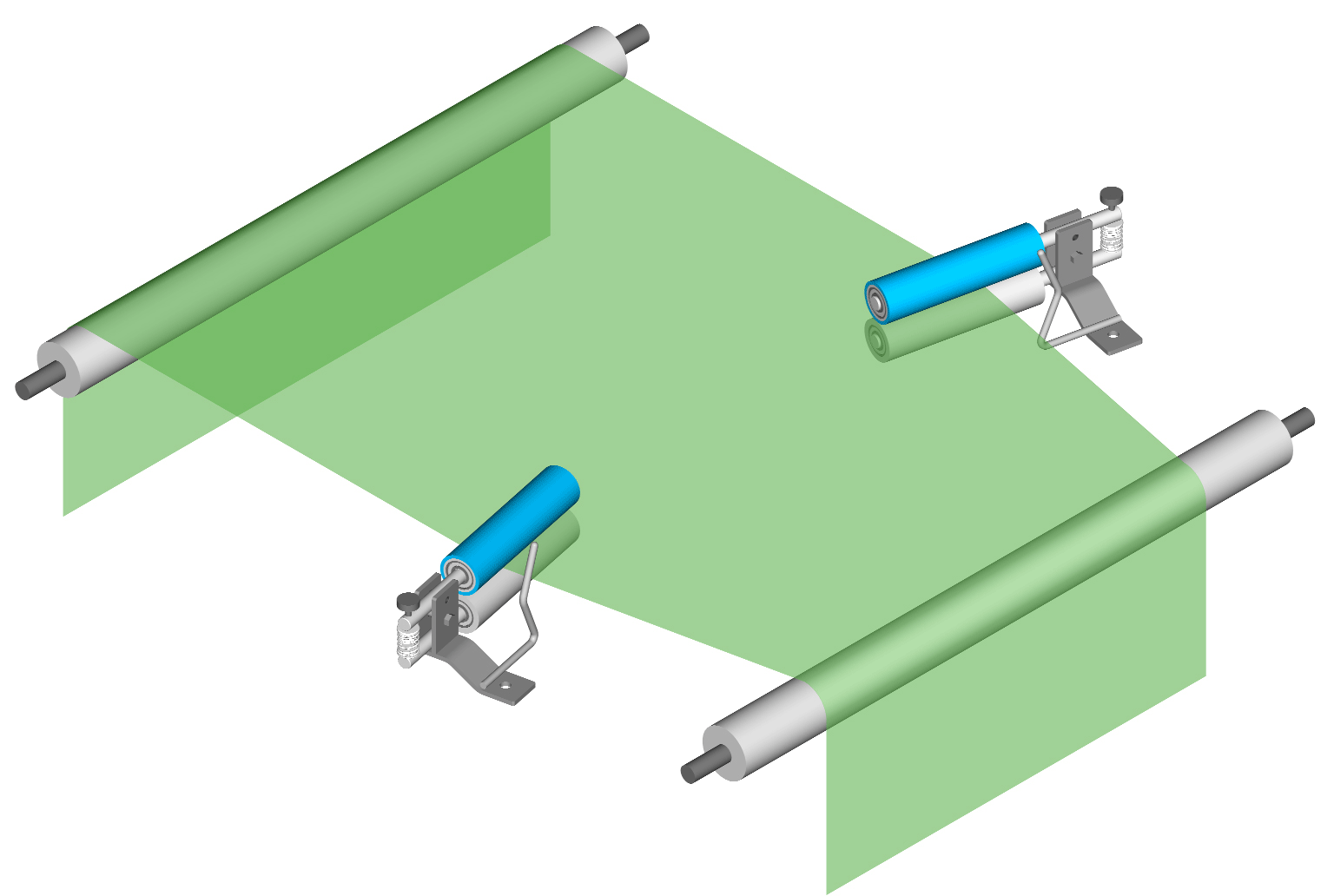 This type of spreader roll has no wrap angle. Because the web is not supported across its full width, the material must be fed straight in and out of this spreader roll assembly.
Advantages:
This type of spreader roll is the most aggressive.
Simplicity of design makes this type of spreader roll easy to maintain.
The amount of spreading is easily adjustable, by changing the angle of each nip set independently of each other.
Works well with woven, non-woven, film and paper.
Disadvantages:

Because this spreader roll will not support the web across its full width, it will mark, distort and possibly tear most foils.
Some thin materials may experience web distortion on the edges.
Written By: Jeffrey Damour, Sales Manager, Converter Accessory Corporation, Wind Gap, PA
Phone - 800-433-2413
**DISCLAIMER - A great deal of time has been invested in the development of our weekly tech tips. To the best of our knowledge, they are accurate. It is up to the user to verify all results.

THE AUTHOR ASSUMES NO LIABILITY CONNECTED WITH THE USE OF THIS INFORMATION OR THE RESULTS OBTAINED FROM IT.