Matrix Removal
Do you die cut labels? If so, you know the challenges associated with rewinding matrix. Matrix is typically waste material, left behind after the label shape is die cut from the base stock. Most of the time this matrix is stripped off a release liner backing and wound onto a cardboard core mounted on a rewind shaft. Many challenges arise when winding this matrix. Tension control may be very difficult because matrix is typically kept to a minimum to decrease costs associated with waste material. Matrix breaks and roll deformation are common and can result in machine stoppage. If recycling of the matrix is desired, the cardboard core may be viewed as an unacceptable contaminant to the recycling process. Besides stopping the machine to change unwind and rewind product rolls, extra stops may be necessary to remove fully rewound matrix rolls.
To combat these matrix winding challenges, it may be wise to consider a pneumatic matrix removal system. These systems can be designed to handle matrix with and without exposed adhesives. Pneumatic conveying systems utilize a blower and venturi combination to generate a powerful material conveying air stream. Matrix is fed into the system and conveyed, pneumatically, to a waste collection method. Some advantages to utilizing this technology include:
System design will handle matrix with exposed adhesive.


Tension control becomes a non-issue because there is no rewind roll and subsequent changing roll diameter build. Typically, air flow is adjustable with pneumatic matrix removal systems.


Systems are compact and extremely easy to install. With zero machine modification.


Matrix path remains the same as when rewinding.


Systems can easily be removed if there is a desire to them to a different machine.


Readily portable, turn-key matrix removal systems are available.


Matrix can be conveyed long distances.


The need to stop the machine to change rewound matrix rolls is no longer a factor. Pneumatic matrix removal systems run continuously.


Matrix can be chopped into small pieces to assist handling the matrix at the collection point and to assist with long conveying distances.


Perfect where recycling of the matrix is desired. Matrix can be conveyed contaminant free.
Use of a pneumatic matrix removal system will eliminate the headaches associated with winding waste matrix. More importantly, it will prove fast ROI.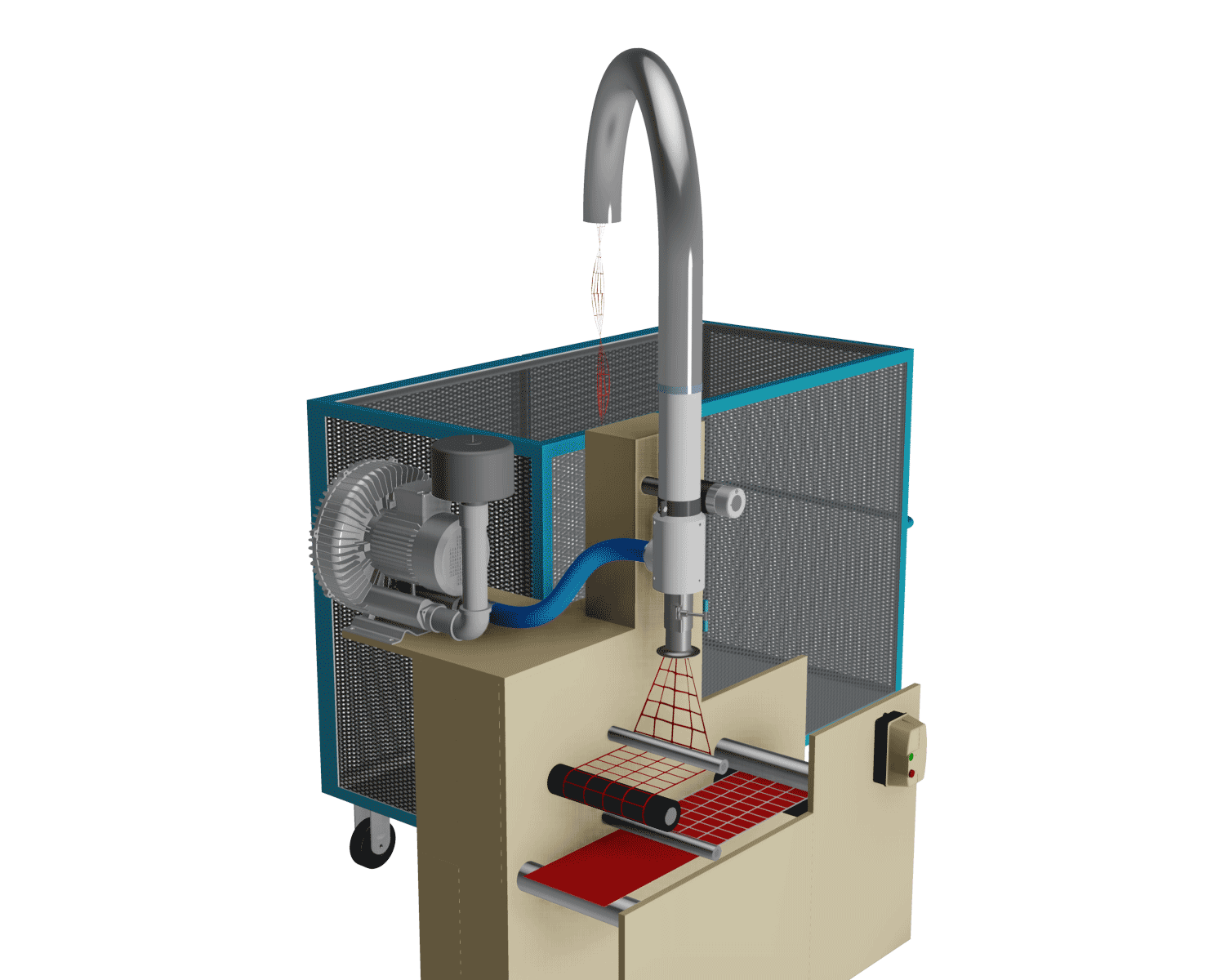 Written By:
Jeffrey Damour, Sales Engineer
Converter Accessory Corporation
Wind Gap, PA, Phone - 800-433-2413
**DISCLAIMER - A great deal of time has been invested in the development of our weekly tech tips. To the best of our knowledge, they are accurate. It is up to the user to verify all results.

THE AUTHOR ASSUMES NO LIABILITY CONNECTED WITH THE USE OF THIS INFORMATION OR THE RESULTS OBTAINED FROM IT.