Why invest in current anti-wrinkle roller technology?
The answer is simple. Anti-wrinkle rollers can help you increase profits. How?
Anti-wrinkle rollers can allow you to run materials with which you typically have trouble processing wrinkle free. Specifically, thinner materials and some web structures may be impossible to process wrinkle free with your current converting process. When you strategically apply anti-wrinkle rollers in your process, wrinkles will be removed and defects caused by those wrinkles will not occur.
Anti-wrinkle rollers can allow you to run faster. When operating speeds are increased webs become less stable and wrinkles will occur. Placing anti-wrinkle rollers properly throughout your machine will prevent wrinkles possibly increasing your machine speed and consequently, product throughput.
Anti-wrinkle rollers can reduce or eliminate waste due to wrinkles. Wrinkles in your process generally cause web defects. Processed webs with defects are typically discarded or recycled. Discarded and recycled materials are profits directly removed from your bottom line. If you prevent wrinkles, in turn you prevent defects and save discarded material.
Wrinkle free webs make your customers happy. So, using spreader rolls will provide higher customer satisfaction for better quality products.
Investigate your anti-wrinkle rollers in your process. Make sure they are operating properly, that they are applied properly in your process and that their design doesn't cause your web undue stress. Bottom line, properly applied anti-wrinkle rolls will provide very fast return on investment, making them one of the best areas in your process in which to invest.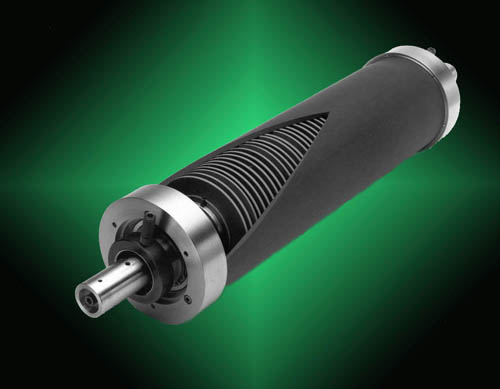 **DISCLAIMER - A great deal of time has been invested in the development of our weekly tech tips. To the best of our knowledge, they are accurate. It is up to the user to verify all results.

THE AUTHOR ASSUMES NO LIABILITY CONNECTED WITH THE USE OF THIS INFORMATION OR THE RESULTS OBTAINED FROM IT.