There are many factors to consider when deciding on air shafts for your operation.
Weight capacity, speed capacity, handling weight, torque capacity, core compatibility and core concentricity are just some of the air shaft specifications that you should consider.
However, there is one more factor that often times goes overlooked - ease of repair. Every air shaft will need maintenance. It's the nature of the beast, just like the tires on your car need to be repaired or replaced, eventually air shafts in your plant need to be repaired or replaced. So, make sure when deciding on an air shaft design, you consider how easy the air shaft is to repair.
Things to consider when it comes to maintaining air shafts:
Can you do repairs in house or must the air shafts be returned to the manufacturer for repair?
Can you stock air shaft repair parts?
Can you "standardize" one type and model air shaft for your facility, making it easier to stock parts?
Are the air shaft parts mechanically locked and can they be disassembled with standard tools, in the field?
How easy or difficult is it to repair the air shaft? Typically, how long does a repair take?
Ease of repair should be one of your top considerations when deciding on an air shaft or chuck. Your maintenance department will thank you and your bottom line will improve if your air shafts are designed to minimize downtime.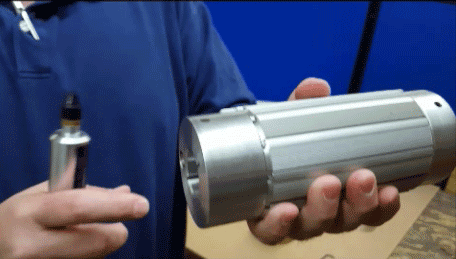 **DISCLAIMER - A great deal of time has been invested in the development of our weekly tech tips. To the best of our knowledge, they are accurate. It is up to the user to verify all results.

THE AUTHOR ASSUMES NO LIABILITY CONNECTED WITH THE USE OF THIS INFORMATION OR THE RESULTS OBTAINED FROM IT.