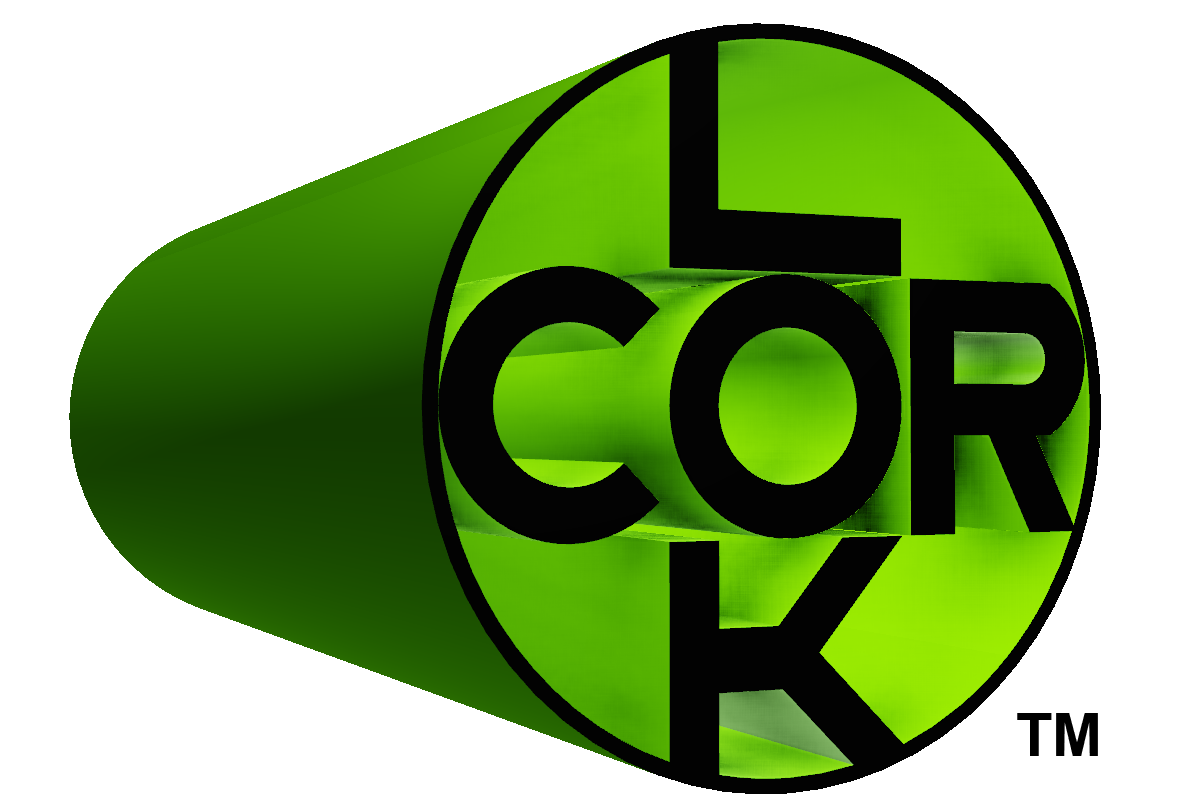 COR-LOK® Air Shaft for Cantilevered Mounting with Built-in Lateral Adjust

COR-LOK® air shafts with built in lateral adjust allow machine operators to adjust roll side-lay. Lateral adjust air shafts are available for cantilevered installations in narrow-web applications. This system is designed for use with label presses, packaging machines and laminating machines. The lateral adjust option is built into the airshaft. An easily and safely operated hand wheel facilitates side to side +/- 1 inch adjustment while the machine is running and production continues. The system includes an adjustable core stop flange. The air shaft can be inflated with an air gun or through a toggle valve.

Features and Benefits:
Position unwind and rewind rolls while machine is running.

Designed to fit any unwind/rewind application.

Simple hand-wheel facilitates +/- 1 inch adjustments with ease.

Available in 2" to 18" diameter

Capable of handling 500 lbs at speeds up to 2,000 feet per minute.

Core adapter sleeves for varying core diameter set-ups.

Fixed or adjustable core stop flanges available.

Utilize CAC's patented, COR-LOK® no-bladder air shaft design.

Leaf type locking segments insure maximum core holding with no damage to inside diameter of cores.

Inflate with standard air gun, pneumatic toggle switch or other inflating devices.

Locking leaves are anodized (standard) and are available with other coefficient coatings for high torque,
high tension applications.

Rugged design allows heavy roll weights and wide web applications.

Food grade construction materials are available.

Shipped as a complete assembly, ready for quick and easy installation.

Great for label presses, packaging machines and laminating machines.

Can be combined with other CAC® web handling products, such as air operated tension brakes,,
roll lifting and turning equipment and even complete unwind and rewind stations.

Backed by CAC's over 49 years of experience designing and manufacturing air shafts.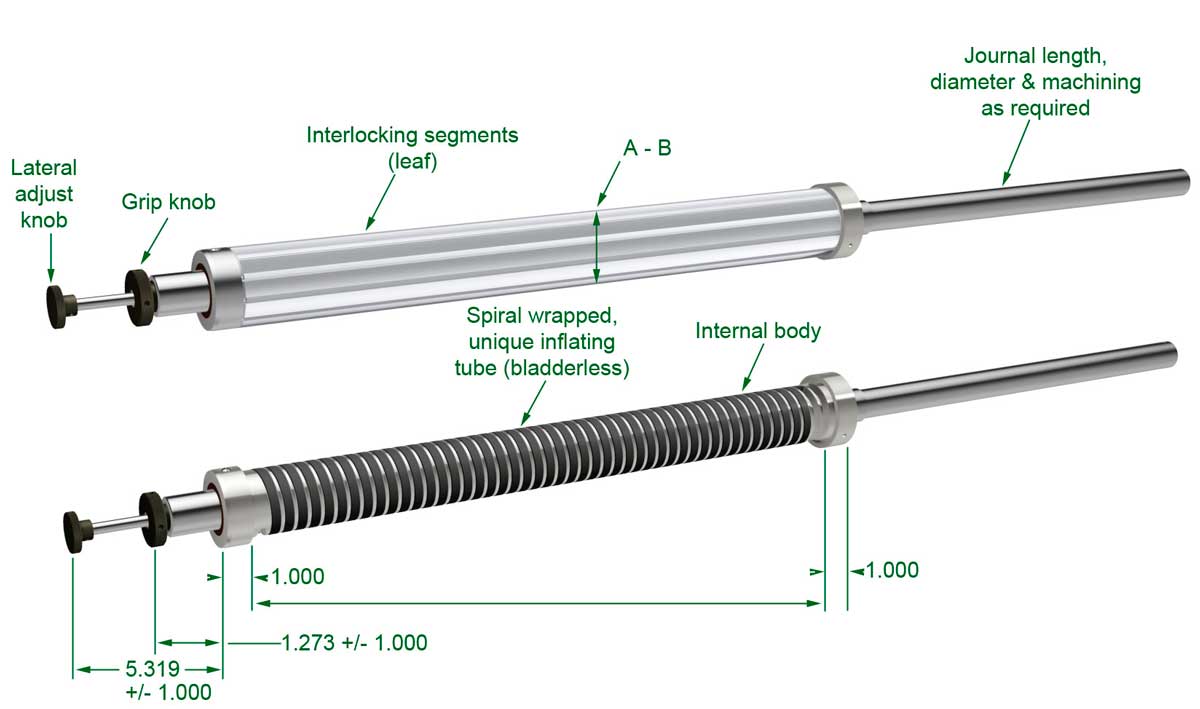 A
B
C

Core size

Deflated
diameter

Inflated
diameter

Expanding
length

2
1-31/32
2-3/32
3-40
3
2-15/16
3-1/8
3-48
4
3-15/16
4-3/16
3-60
6
5-15/16
6-3/16
3-60
6 3/4
6-11/16
6-7/8
3-60
7
6-15/16
7-3/16
3-60
8
7-15/16
8-3/16
3-60
9
8-15/16
9-3/16
3-60
10
9-15/16
10-3/16
3-60
11
10-15/16
11-3/16
3-60
12
11-15/16
12-3/16
3-60
Notes:
1) All dimensions in inches.
2) Custom and metric core sizes available, please contact us at
(800) 433-2413 or sales@converteraccessory.com for more information.
Click filename to view Specification Sheets
Filename
Description
18503-192B
COR-LOK® Lateral Adjust Air Shaft