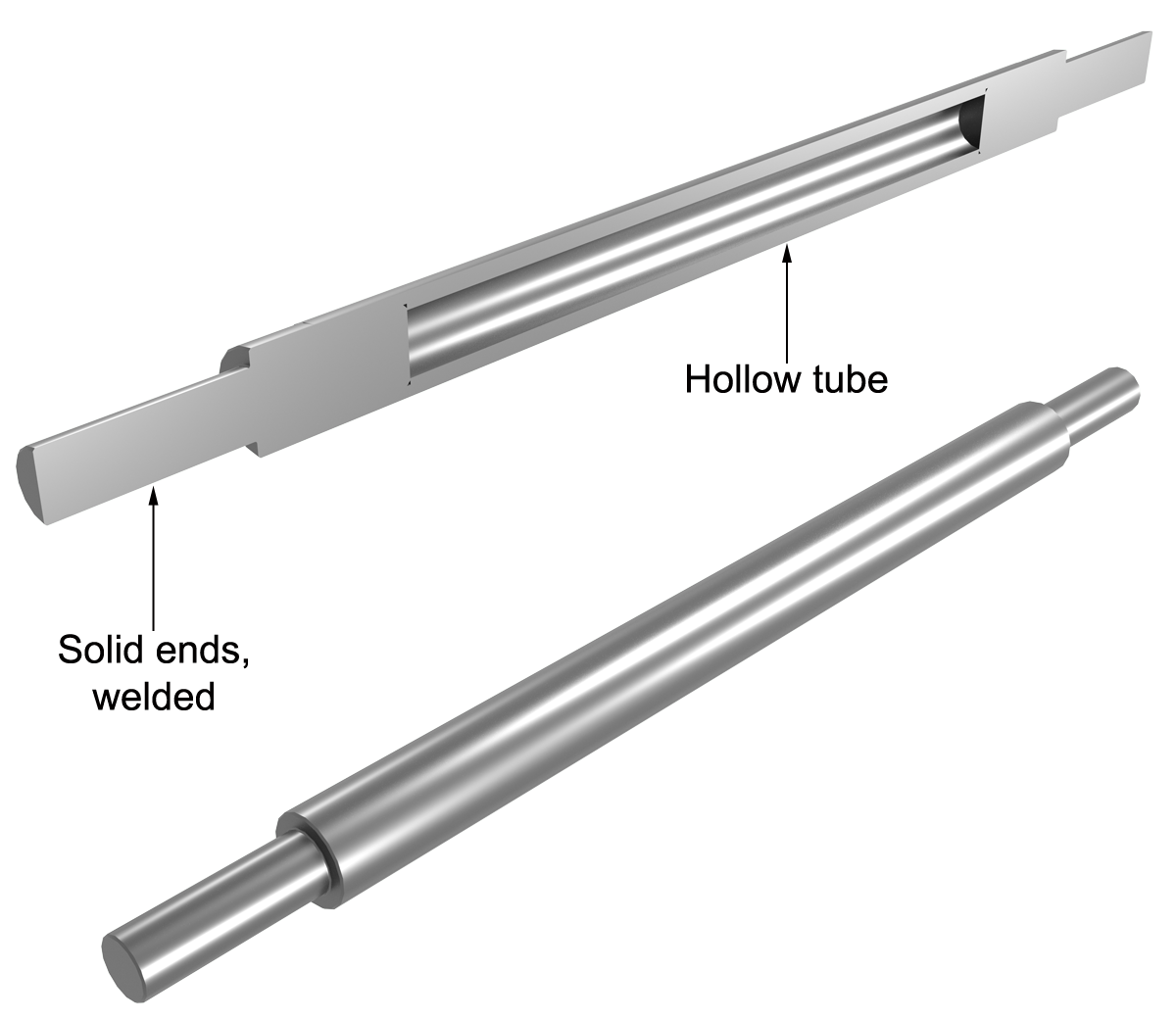 Cross section view
Lighten your load with our lightweight thru shaft. CAC's thru shaft is manufactured from hallowed tubular steel and offers a light weight solution.
Couple our lightweight thru shaft with our core holder products to achieve a complete solution. Customize your solution by using ShaftLok™ safety chucks. Increase productivity and reduce employee injury with this effective, low cost option.
Contact us today so we can discuss how we can provide a solution for your specific needs.
Click filename to view Specification Sheets
Filename
Description
18503-374
Lightweight Thru Shaft
Available Machined Thru Shaft Ends
CAC offers machining for our standard or lightweight thru shafts. These are just a few examples of available shapes.