CAC's COR-LOK® air shafts and chucks are typically supplied with thru bores. Our customers have the option to supply their own thru shaft or have CAC supply the thru shaft to support the COR-LOK air shaft or chuck.
Contact us today so we can discuss how we can provide a solution for your specific needs.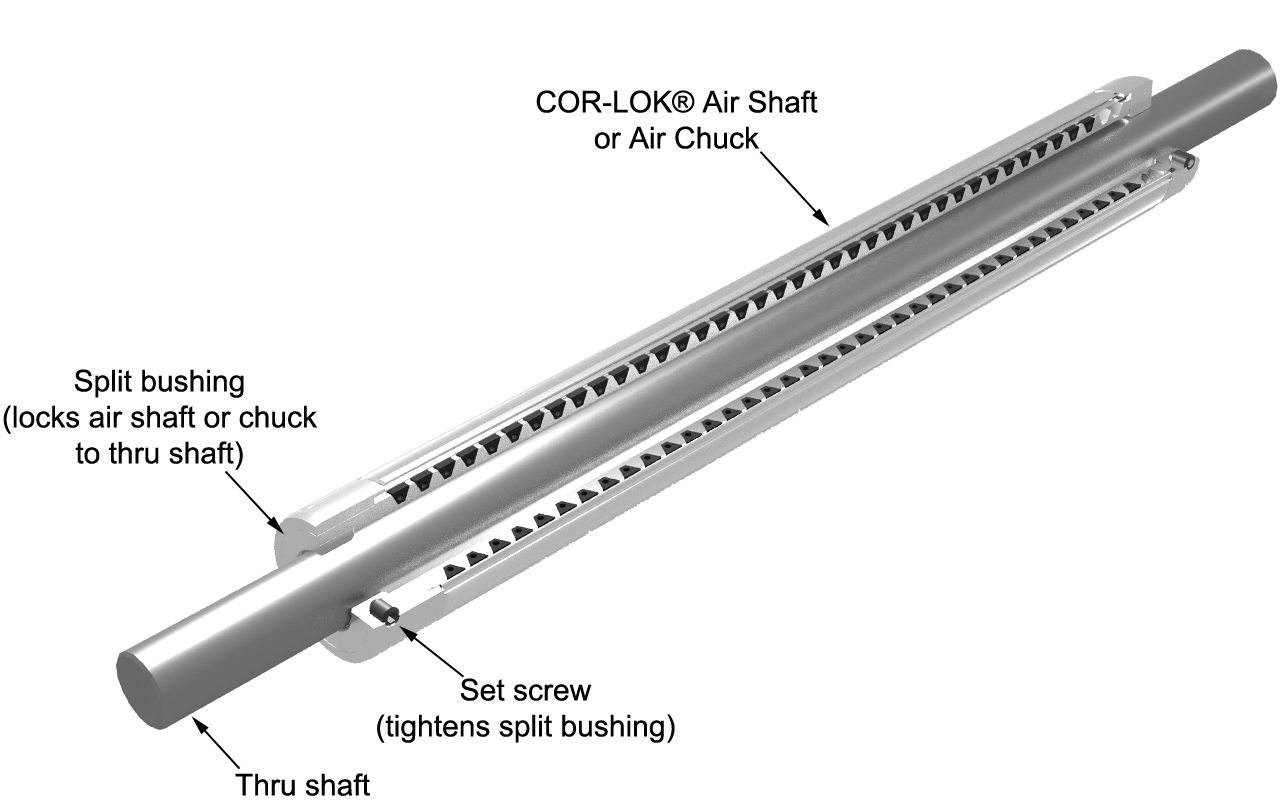 Cutaway View
Click filename to view Specification Sheets
Filename
Description
18503-373
Steel Thru Shaft
Available Machined Thru Shaft Ends
CAC offers machining for our standard or lightweight thru shafts. These are just a few examples of available shapes.