In-Line Slitting Assemblies
CAC's inline slitting assemblies are designed to be easily and quickly added to any converting operation. The system is available in web widths from 5 inches to 120 inches and runs at speeds up to 2000 feet per minute. It is effective when deployed in the most basic web driven score cutting operations as well as the most advanced, external drive shear cutting processes. It may be ordered with optional razor cut units or used with standard knife holders and blades.
In addition to being easily retro fitted, the system is easy to use, ruggedly constructed and exceptionally versatile. CAC's inline slitting assemblies are effective with all conventional materials including film, paper, foils and textiles.
Score Cut Slitting Assembly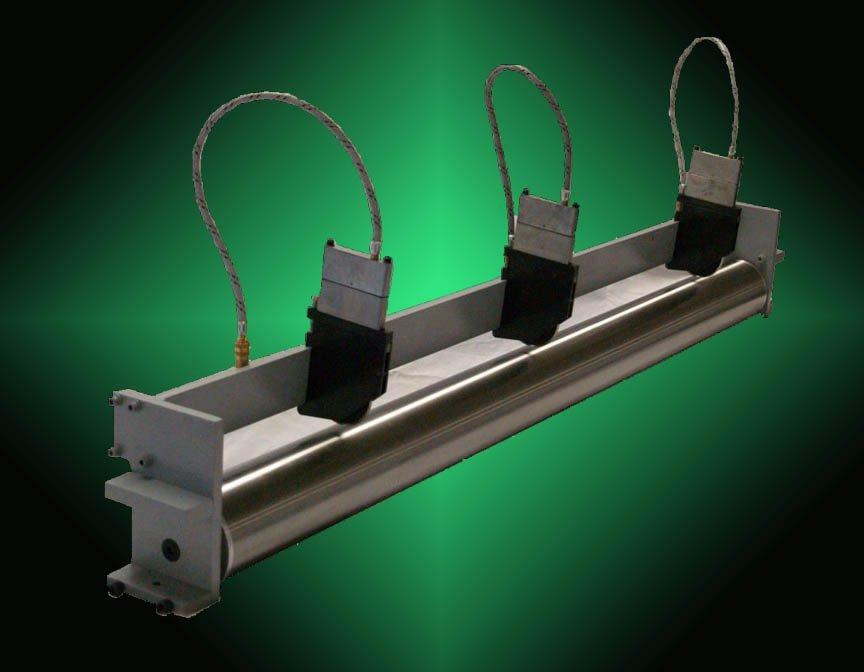 Features and benefits:
Cost effective.
Ideal for all converting equipment.
Pneumatic slitter holders.
Well suited for all types of materials, widths from 5 inches to 120 inches, speeds up to 2,000 FPM.
Can be used for edge trim and multiple slit widths.
Units available as simple web driven or externally driven.
Constructed of structural steel weldments for maximum strength and rigidity.
Easy retrofits to existing equipment.
Custom engineered to fit your machine for easy, fast, efficient set up.
Mounting frame facilitates installation, operation and maintenance.
Designed specifically for converters who want to add slitting to an already existing process.
When used for edge trimming - we can combine fox systems and choppers for complete edge trim and removal systems.
CAC can supply lead in and lead out idlers to accomodate any web path desired.
Steel frame design makes this system very rugged.
Backed by CAC's over 49 years of experience designing and manufacturing equipment for the converting industry.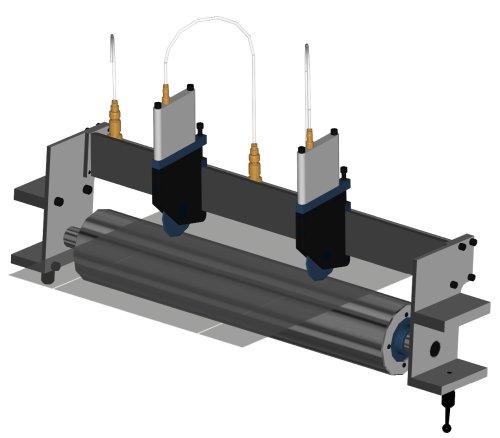 Photo shows hardened steel anvil roll.
Available with shear cut bottom knives and grooved rolls for razor slitting.