In-Line Slitting Assemblies
CAC's inline slitting assemblies are designed to be easily and quickly added to any converting operation. The system is available in web widths from 5 inches to 120 inches and runs at speeds up to 2000 feet per minute. It is effective when deployed in the most basic web driven score cutting operations as well as the most advanced, external drive shear cutting processes. It may be ordered with optional razor cut units or used with standard knife holders and blades.
In addition to being easily retro fitted, the system is easy to use, ruggedly constructed and exceptionally versatile. CAC's inline slitting assemblies are effective with all conventional materials including film, paper, foils and textiles.

Shear Cut Slitting Assembly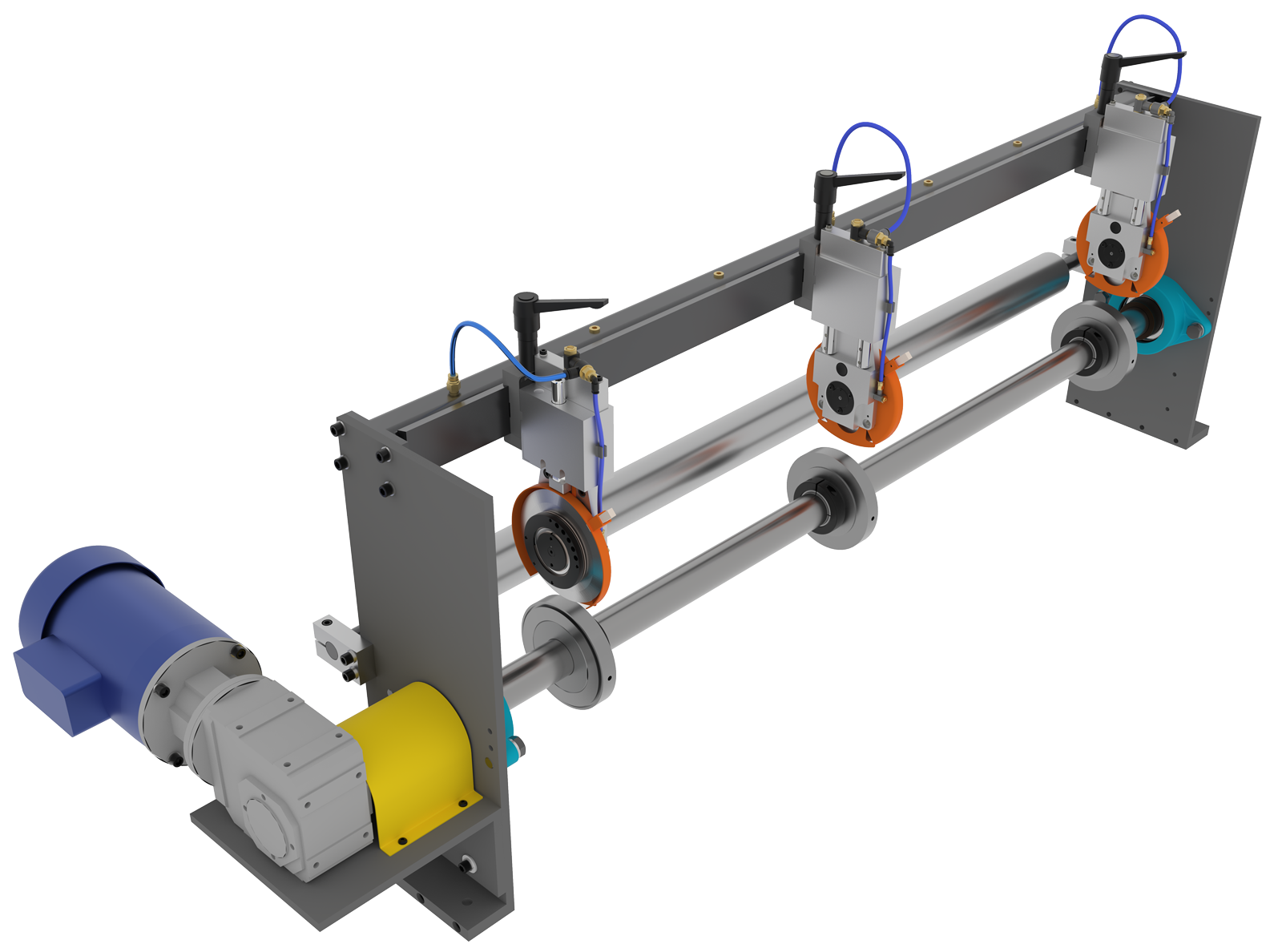 Features and benefits:
Custom designed to fit your machine and application.
Top blade holders have automatic air operated side loading.
Bottom blades can be driven.
Used for shear cut slitting applications.
Ideal for use with all types of materials.
Compact design.
Fits in any location on existing equipment.
Designed for easy installation.
No special framework or customer modifications required.
Backed by CAC's over 49 years of experience designing and manufacturing equipment for the converting industry.