| | |
| --- | --- |
| | Tech tip for the week of September 25, 2023 |
Should I replace my trim winder with a pneumatic trim removal system?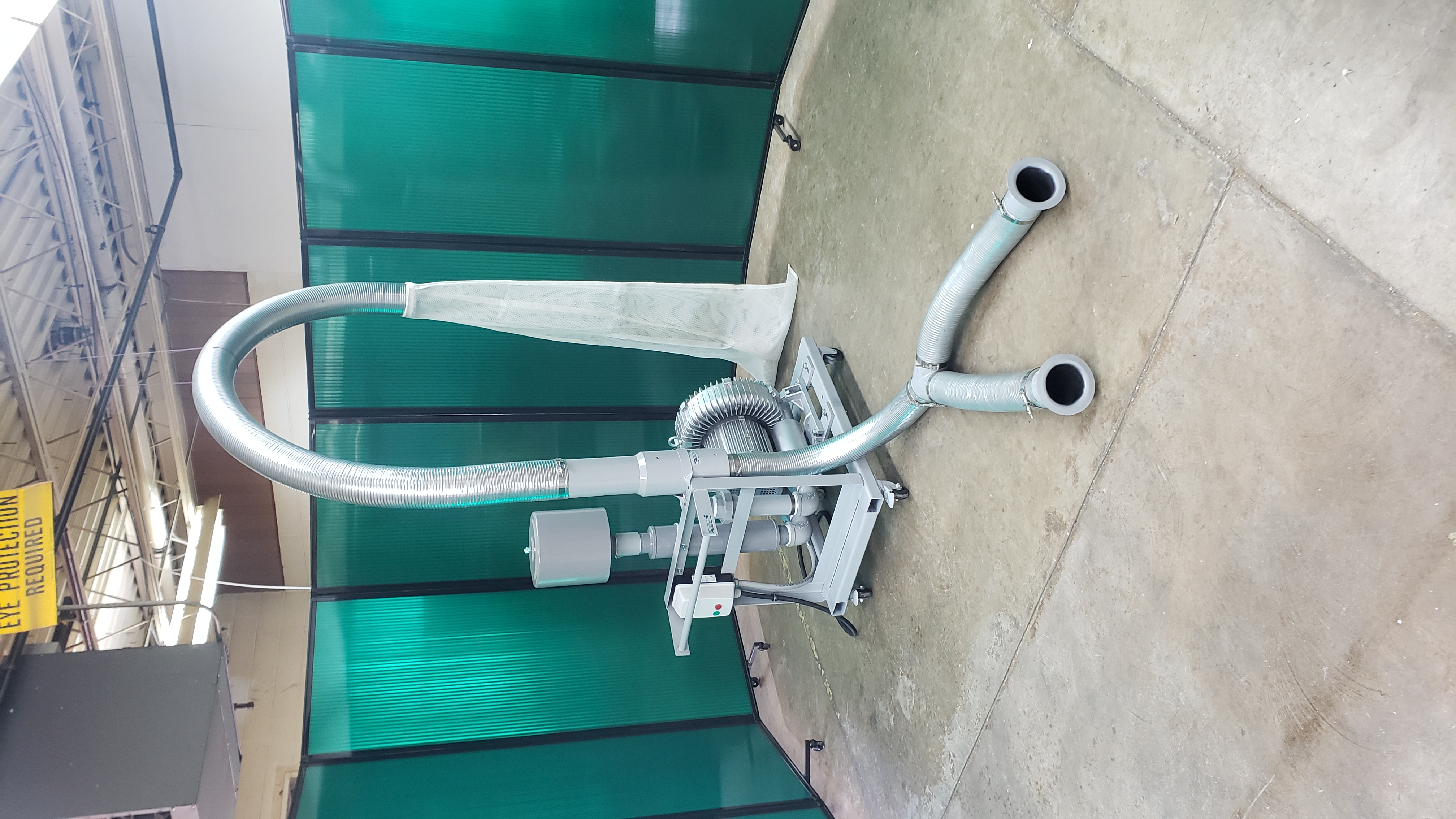 Be careful when considering pneumatic trim removal to replace a trim winder or some other mechanical means, like a nip roll, to remove edge trim or other waste from a machine.
Oftentimes, mechanically driven trim and waste removal systems, like winders and nip rolls, will deliver a fairly consistent and relatively high (when compared to pneumatic waste removal) amount of web tension to the waste itself. This tension may be necessary to separate edge trim from the side of the web or slitter blade. If you are stripping a layer of laminated material from a base layer, label matrix from a release liner, for example, a fair amount of web tension may be necessary for the stripping operation.
Pneumatic waste removal systems should not be used to control or generate web tension. They will not work well where web tension is required to separate waste trim or matrix from the web. However, pneumatic waste removal systems are an excellent choice for picking up and conveying separated edge trim, waste matrix or die cut pieces from a waste generation point. Pneumatic waste removal systems can convey waste from short to extremely long distances at maximum line speeds, increasing your product through put.
© 2023 Converter Accessory Corporation
Join us and discuss this tech tip or anything converting at our LinkedIn Group page. This groups function is to develop into a beneficial discussion of all things converting, thus benefiting the industry as a whole - click here for our LinkedIn Group page


**DISCLAIMER - A great deal of time has been invested in the development of our weekly tech tips. To the best of our knowledge, they are accurate. It is up to the user to verify all results.
THE AUTHOR ASSUMES NO LIABILITY CONNECTED WITH THE USE OF THIS INFORMATION OR THE RESULTS OBTAINED FROM IT.