| | |
| --- | --- |
| | Aluminum Core Cones |

COR-LOK® aluminum core cones are the answer where initial low cost and infrequent roll changes are important. They work extremely well for crushed cores. Core cones are bored to easily slide on your thru shaft. They are cast in aluminum, resulting in rugged cones that take rough usage and are lightweight. The tapered portion has a serrated tooth form for biting into the core I.D. Our core cones are manufactured with two set screws located 90 degrees apart to lock in place anywhere along your thru shaft. Split bushings are optional to allow locking to your thru shaft without the set screws coming in contact with the shaft.

Backed by CAC's 49 years of experience designing and manufacturing core cones - available for quick delivery - click here to order today!

Click filename to view Specification Sheets
Filename
Description
18503-94
Aluminum Core Cones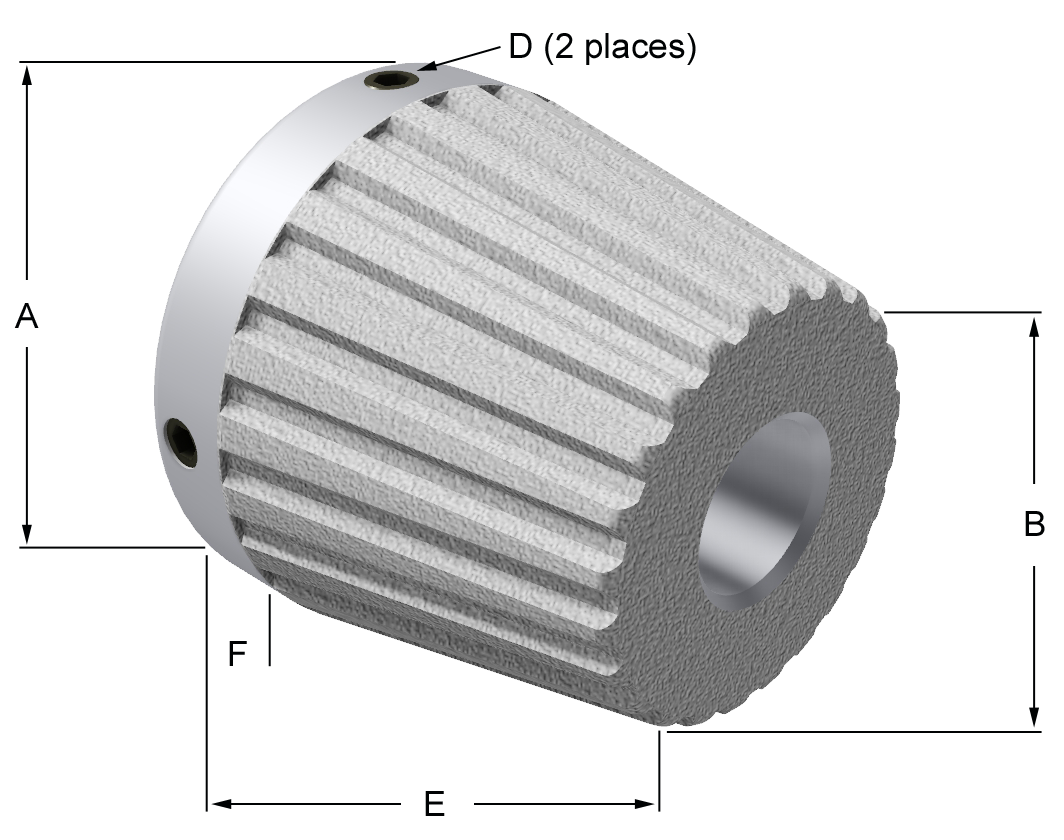 COR-LOK® Aluminum Core Cones dimensions
To fit core size
A
Major
diameter
B
Minor
diameter
C
Bore range
D
Set screw
E
Over all length
F
Land
3"
3-3/8"
2-1/2"
Up to 2-1/4"
3/8-16
3-1/8"
5/8"
6"
6-3/8"
5-1/2"
Up to 5-1/4"
1/2-13
3-1/8"
5/8"
NOTE: Thru bores machined .010" - .015" oversized unless otherwise specified.
CAC's Lightweight Thru Shaft
Lighten your load with our lightweight thru shaft. CAC's thru shaft is manufactured from hallowed tubular steel and offers a light weight solution with a lot of beam strength for heavy rolls of material. It is a very attractive way to provide a much lighter core support solution. Beam strength primarily is from the outside diameter, the small amount of stiffness lost with the hallowed design is well worth the benefits. We offer solid steel ends to fit your needs.
Couple our lightweight thru shaft with our core support products to achieve a complete solution. Customize your solution by using our end plug and air shaft, or ShaftLok™ safety chucks. Increase productivity and reduce employee injury with this effective, low cost option.
Contact us today so we can discuss how we can provide a solution for your specific needs.
Click filename to view Specification Sheets
Filename
Description
18503-373
Steel Thru Shaft
18503-374
Lightweight Thru Shaft