Variable Frequency Drive (VFD)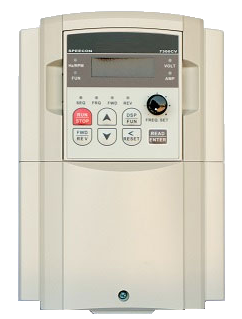 Optimize Trim Removal System Performance with a VFD

Pneumatic trim removal systems must be of sufficient size to properly convey your most difficult to handle edge trim. Usually, pneumatic trim removal systems are designed to convey your thickest, heaviest, widest trim, running at their fastest speed. Blower horsepower, duct size and venturi design must all be considered when designing a pneumatic waste removal system to work for your most demanding application.

But what happens when you want to run thinner, lighter, narrower trim at varying running speeds? Often times, trim removal systems are of proper size to convey your "worst case" trim. However, the overall system design may be too great for a large percentage of the less demanding trim removal requirements. Why is this a problem?
Excessive noise due to "trim flutter" in the system may occur. This excessive noise occurs because of the abundance of air flow across light weight and very flexible edge trim.


Excessive power usage can be expensive over time. Powering a large blower, required for your most demanding edge trim may be wasteful when considering how much power you actually need for your lighter duty conveying needs.


Edge trim breaks can occur at the system pick up points. This breakage can cause the edge trim to misfeed into the system. The trim may end up on the floor or somewhere other than in the trim removal system.


A variable frequency drive (VFD) can help alleviate some of the headaches. A VFD allows you to control the speed of the AC motor on the blower, which is powering your trim removal system. By controlling the speed of the motor, you then control the amount of air through the trim removal system. This may help you fine tune the system for optimum performance for your lightest to heaviest application, thereby decreasing noise, saving power and eliminating trim-breaks.
Check out our other Pneumatic Conveying Systems solutions